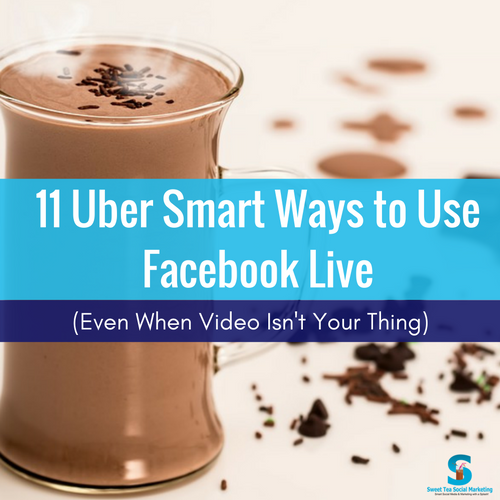 Even though Facebook Live is quite the buzz on social media for business, you would still be ahead of the curve if you were to start using Facebook Live for your business. According to Business Insider resources, there is an increased amount of engagement on Facebook Live broadcasts, but there hasn't been a steady spike in Facebook Live broadcasts. To me this means one simple thing.  Facebook Live is definitely a way to create content for your business or organization, and doing it now before every single business is doing it, is even more smart of an idea because you'll be at the beginning of trends in social media.
So even if being on live video feels scary or maybe like something you can't incorporate into your business, let me encourage you to definitely consider using Facebook Live.
Because I said so? No, of course not.  But because it works and you can significantly increase the 'like,know, and trust' factor with a potential buyer.
And if you like the idea of increasing your opportunity to engage and resonate with your consumers, then consider reading on.
Go ahead, I dare you.
So, let's get into it now. I'll share with you effective ways I am using Facebook Live and smart ways to use Facebook Live for your business or organization.

11 Uber Smart Ways to Use Facebook Live (Even When Video Isn't Your Thing)
Special Offers
When you have a special of the day, for example in a restaurant or bakery, going to Facebook Live to share that information with your audience is a great way to communicate. Not only does it get more reach because Facebook's new algorithm encourages users to do Facebook Live, but it also allows your audience to know they can expect to get great information from your Facebook fan page.
Get to Know Staff/Employees
If you have a team of employees, consider using Facebook Live to just introduce your staff periodically.  You could also do it in the format of 'Employee of the Month' or something upbeat and along those lines.  Don't feel that Facebook Live's have to be 10-15 minutes long.  Even a short Facebook Live that is 2-5 minutes long can be quite effective.
Behind the Scenes
Imagine the fun you have in your organization that your customers do not usually see. Now consider using Facebook Live to bring them the information in short little 2-5 minute videos where you give just a glimpse of what it takes you run your business. Everson's Karate and Cardio Kickboxing in Robbinsville, New Jersey has been using Facebook Live regularly. For example, in this Facebook Live broadcast below, they show a quick 60 second glimpse of what it is like being in their karate classes.  No longer do parents have to wonder and guess what their kids will experience.  They can come and see exactly what a typical class may look like.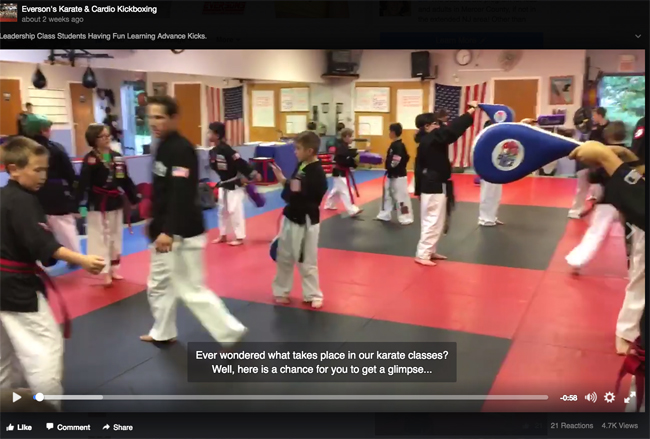 Highlight Upcoming Events
If you have an event that is coming up, use Facebook Live to build the anticipation about the event.  You can do short snippet Facebook Live streams that share who the event is for, where the event is being held, where people can go to get more information and really build some energy and excitement about the event.
New Announcement/Breaking News
If you have something new that you want to share with people, doing so on Facebook Live is a great way to do so. Partners in Health was recently on Facebook Live talking live about Hurricane Matthew's devastating impact, and announcing a new opportunity to help PIH's relief efforts.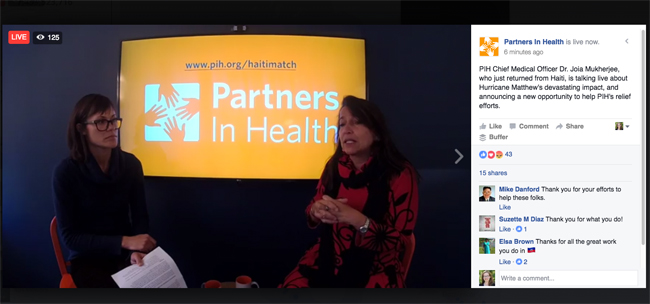 Give Value on Expertise
What better way to give your audience a reason to trust you than by showing up to give them valuable information that is going to help them in their path of success. I have been using Facebook Live quite a bit in my own business and have found it to be beneficial.  Here's a recent video where I was giving tips and helpful information for a local business that wants to use the power of social media.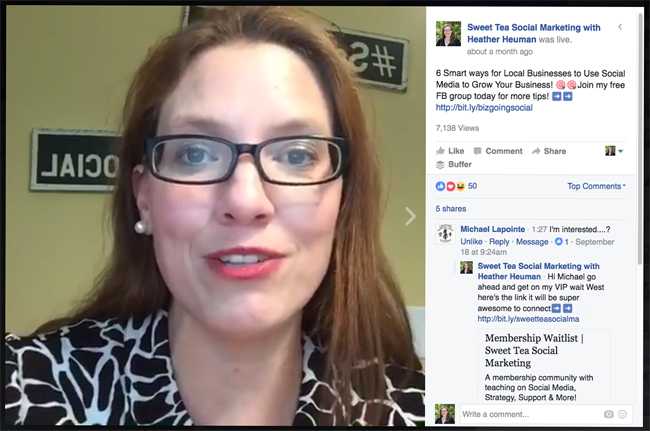 Answer Questions 
Doing questions & answers on Facebook Live is a great way to connect with your community on Facebook.  You can do it either in the format of collecting the questions you have received over the course of time and coming to Facebook Live to answer them, or you can actually take live questions in real-time from people that watch your live broadcast and answer their questions like Mark Schaefer did in this recent Q&A from Rutgers University Q&A.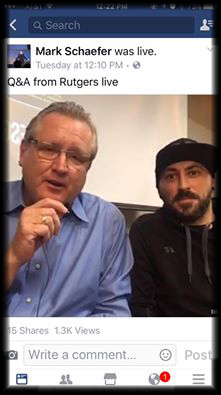 Recap After Events End
Once an event takes place, consider going to Facebook Live and maybe doing a recap of the top 3 moments of the event.  Or if the event had a purpose of raising funds for a non-profit, share the money that was raised for the event.  By sharing this information on Facebook Live you'll be better able to
Increased Free Organic Exposure on Facebook
All social media postings should have a purpose for the audience you want to engage with on social media.  Unity Richmond did a Facebook Live talking about the importance of recycling but they did it in a fun, non-traditional way by doing a skit in their church service.  With 17 likes, 5 comments and 250 views on their Facebook Live video, it was quite a good amount of engagement for a fan page that had only 643 likes.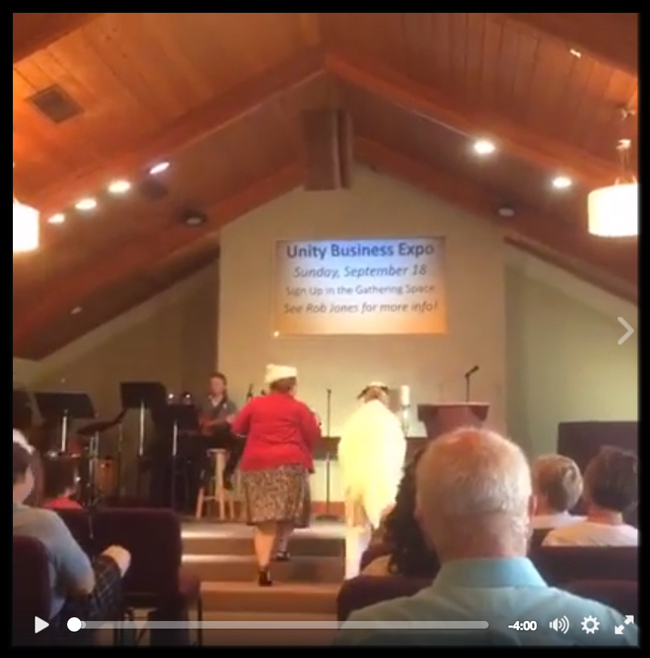 Live Video Is Trending on Social Media
It should go without saying that if Facebook tells us that they are going to show your video to more people organically (for free) then it is a smart business strategy to actually do more of Facebook Live if for no other reason than you want to create content that is in alignment with what Facebook wants.  That said, this can change. However this has been true for months and I don't see that trend changing anytime soon.  When we take into account what is trending and we incorporate it into our strategy, that shows we are ready for smart ways to use Facebook Live.
Highlight Real-Time Happenings
Another great way to use Facebook Live is actually in real-time while something is taking place. Cathy Hackl recently was giving a presentation at Public Relations Society of America ( #PRSAICON ) talking about how PR pros can use live video & adding some virtual reality (VR) in as well. When a Facebook Live stream is live, you'll see the red box, with the word LIVE in white letters. Also, the number you see indicates the number of live viewers at the very moment this photo was taken.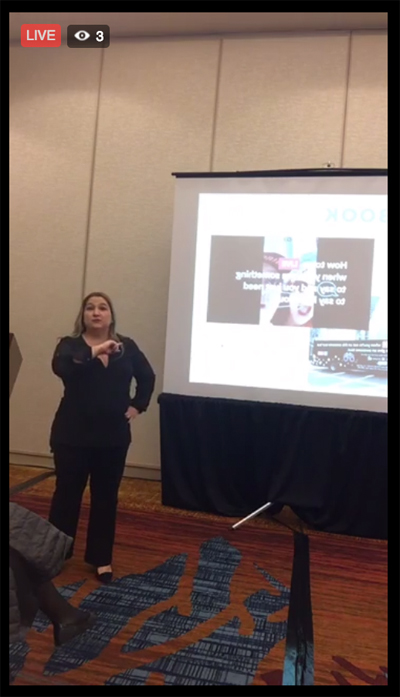 Conclusion
If you are now excited about the opportunity to use Facebook Live but you need more step by step help in how to actually go Live on a broadcast,
check out my free Facebook Live training here.
My suggestion is for you to take the top 3 from this list that you think best are a good fit for your business and go ahead and brainstorm for 5 minutes on what type of Facebook Live streams you could create.
EXTRA FACEBOOK LIVE TIP – Once you decide on when you are going to go live, do a post on social media 2-4 hours ahead of time and tell people you are going to go live.  This can help increase attendance at your Facebook Live broadcast.
Do a post on social media 2-4 hours ahead of time & tell people you are going live. @heatherheuman #FacebookLive2016
Click To Tweet
If you are looking for smart ways to use Facebook Live, hopefully you found this blog post to be helpful.
Tell me…
In the comments below, tell me which of the above ways would be helpful for you to start using in your Facebook strategy? Or, if you are doing Facebook Live, how it has helped your business? I can't wait to hear who is using Facebook Live. 
Need more results with Facebook?
DOWNLOAD NOW our Smart Social Media CHECKLIST for Facebook.
We're here to help you step by step get clarity and results on Facebook for your business.