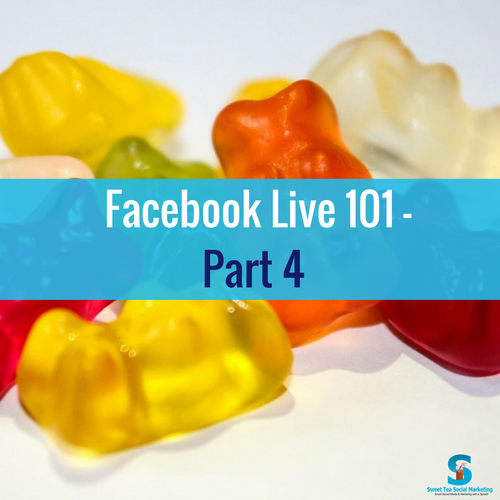 Let's dive into video 3 of our Facebook Live 101 class? Great! If not, here's a thumbnail so you can go watch video 1 or video 2 or video 3
Congrats on finishing video 1,2 and 3
Facebook Live 101 Class ( Video 4 of 4)
See how I can help in this video


Join Sweet Tea Social Marketing Academy Today.
Here's your Facebook 101 Part 4 Video
WORK
1. Go Live at least 2 times over the next 14 days
2. Email me a link to the Facebook Live or place in the Biz Going Social Group your FB Live.
Use THIS HASHTAG! #FacebookLive2016
BONUS If this is true for you be sure and tweet this out.
I participated in the Facebook Live 101 training by @heatherheuman & it has helped me
Click To Tweet
Need more results with Facebook?
DOWNLOAD NOW our Smart Social Media CHECKLIST for Facebook.
We're here to help you step by step get clarity and results on Facebook for your business.