Podcast Episode #39: How Instagram can get People Talking About your Business
02-13-2018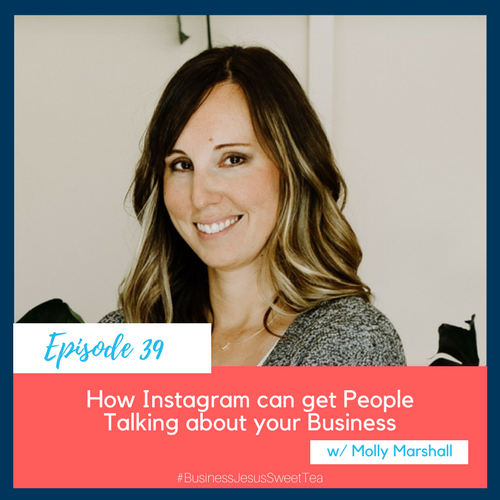 Are you using Instagram to leverage your business? As of September 2017, there are over 800 million active users on Instagram according to Statista. If you're not using Instagram in your strategy, it may be time.
In this episode of the Business, Jesus, Sweet Tea podcast, Molly Marshall shares with us some very practical tips and insights into using Instagram to grow your business, including, hashtags, niching down, and consistency.
Many view Instagram as much more relational that some of the other social media platforms and Molly tells us how you can use that relational element to leverage your business.
After a successful corporate career in marketing, Molly turned to working with small business owners and online entrepreneurs, teaching them how to systematically and simply grow an online presence that they can make money from. Through her award-winning blog, weekly live show, and online courses, she is known for her approachable, "let me show you" advice that proves growing a small business through digital marketing (and especially Instagram) is simple… all while never pretending that it's easy.
P.S. here are the Instagram accounts Molly mentions in the episode
Camping with Dogs  // Smoothie Bowls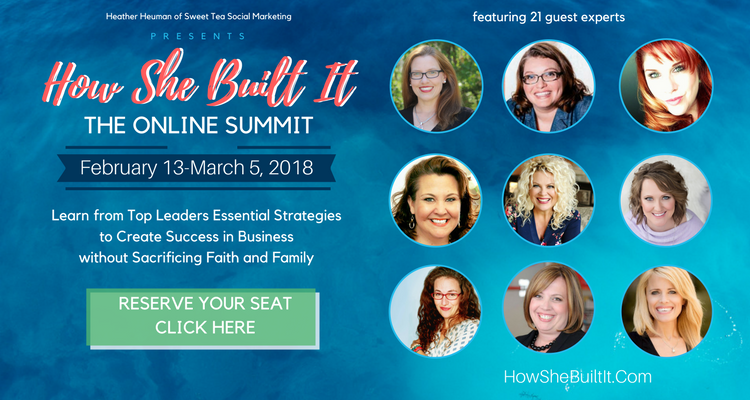 A quick glimpse from Molly's episode:
'Consistency (however that looks for you) is key.' Molly Marshall @heatherheuman #BusinessJesusSweetTea
Click To Tweet
'Wildly successful Instagram accounts are super niched.' Molly Marshall @heatherheuman #BusinessJesusSweetTea
Click To Tweet
If you are on Twitter, let Molly know that you enjoyed her episode!
Offer from Molly:
Do you need a new Instagram strategy for 2018? What will you differently to make your brand stand out above the noise and boost your authority on Instagram. This 11-page workbook has everything you need for an Instagram strategy that works.
Connect with Molly:
Website: https://mollymarshallmarketing.com
Instagram: https://instagram.com/mollymarshallmarketing
Facebook: https://facebook.com/mollymarshallmarketing
Other Ways to enjoy this podcast

Need more results with Facebook?
DOWNLOAD NOW our Smart Social Media CHECKLIST for Facebook.
We're here to help you step by step get clarity and results on Facebook for your business.