Podcast Episode #38: 10 Effective Ways to Audit Yourself on Social Media to Stand Out and Get New Customers
02-06-2018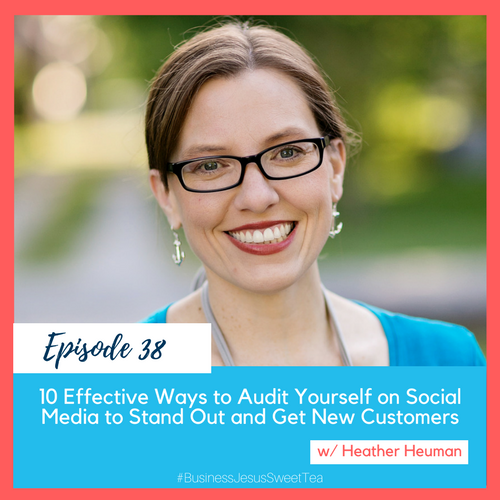 Have you ever asked yourself what you should be doing on social media vs. what you are doing?
Well, today we're going to share with you 10 effective ways to audit yourself on social media to stand out and get new customer.
Can I get an Amen?
Do you do a monthly audit of all your social media accounts? Do you realize the importance of having optimized social accounts? In this episode of the Business, Jesus, Sweet Tea podcast, I share with you 10 ways to audit your social media accounts that will make you stand out from the crowd and get new customers. That's right, these quick and easy tips will get your potential customers back to your website, clicking on your social icons and ultimately have you be in front of them more often.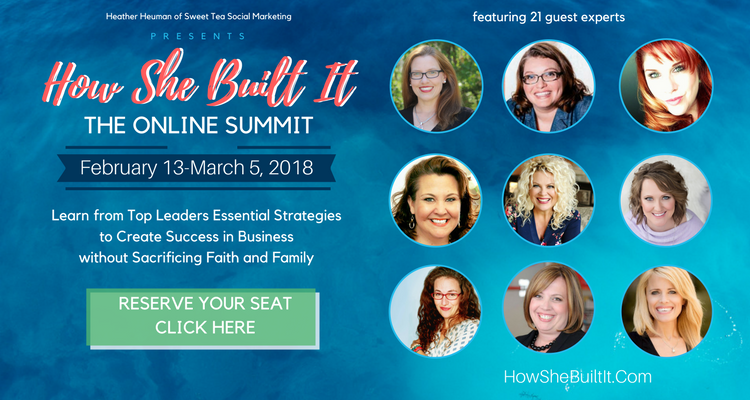 A quick glimpse from my episode:
'Want to have good customer service? Follow up.' @heatherheuman #BusinessJesusSweetTea
Click To Tweet
If you are on Twitter, let me know that you enjoyed my episode!
Here's a glimpse of some of the effective ways to Audit yourself on Social Media to Stand Out:
Have Social Media Icons on your Website
Google Yourself
Have Professional Headshots
To see all 10 ways, take a quick listen to the podcast above.
Connect with me:
Instagram: http://instagram.com/heatherheuman
Twitter: http://twitter.com/heatherheuman
Facebook: http://facebook,com/sweetteasocialmarketing
Other Ways to enjoy this podcast

Need more results with Facebook?
DOWNLOAD NOW our Smart Social Media CHECKLIST for Facebook.
We're here to help you step by step get clarity and results on Facebook for your business.