Podcast Episode #34: How I Used Facebook to Grow My Team
1-09-2018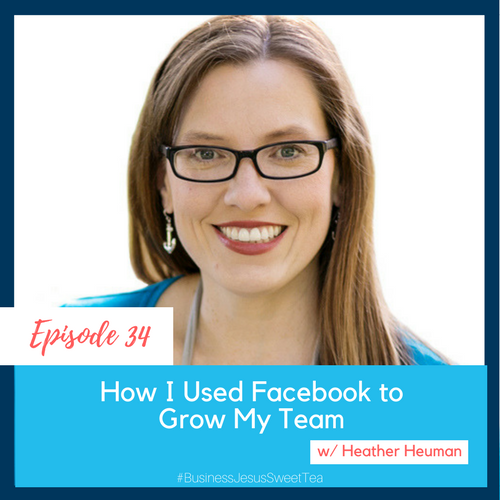 In this week's episode, I share with you the process I made that allowed me to successfully and efficiently hire the first person on my team (other than myself).
I share key points and strategies that made this an easy process for myself.


A quick glimpse from my episode:
'Have a strategy in place before you start the hiring process.' @heatherheuman #BusinessJesusSweetTea
Click To Tweet
'Have systems in your business and for your team that allow you to work smarter together.' @heatherheuman
Click To Tweet
If you are on Twitter, let me know that you enjoyed my episode!
Connect with Me:
Website: www.sweetteasocialmarketing.com
Twitter: http://twitter.com/heatherheuman
Facebook: http://facebook,com/sweetteasocialmarketing
Instagram: http://instagram.com/heatherheuman
Other Ways to enjoy this podcast

Need more results with Facebook?
DOWNLOAD NOW our Smart Social Media CHECKLIST for Facebook.
We're here to help you step by step get clarity and results on Facebook for your business.