Podcast Episode #30: What a Launch is and Why you Need an Irresistible Offer with Stacy Tuschl
12-12-2017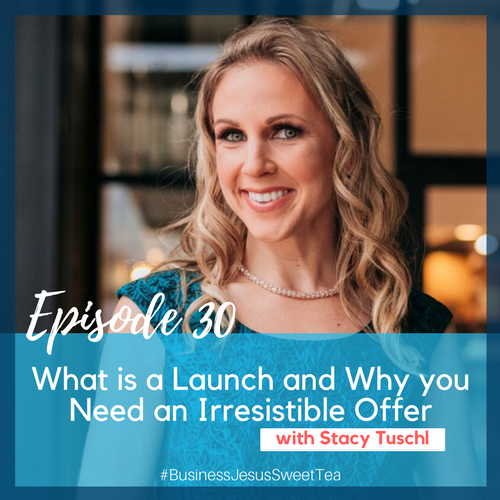 In the digital age we live in, you hear A LOT about 'launches'. What is a launch? What do you need to do to have a launch? What is the process and what are the steps?
In this episode, Stacy Tuschl joins us to talk all about having a launch and an irresistible offer and that your next launch doesn't need to be as complicated as it seems.
Stacy Tuschl is a High-Performance Coach & Business Mentor, Best-Selling Author, Speaker, and the Creator of She's Building Her Empire Podcast & Community where she helps purpose-driven women entrepreneurs and business owners break through their challenges, operate at their highest potential and create self-sustaining businesses. Stacy is highly passionate about helping women unapologetically be themselves and create a legacy they can be proud of.
**If you're interested in learning more, check out Stacy's webinar where she will walk you through the framework of launching your next (or first) offer.

A quick glimpse from my interview with Stacy:
Launches are a quick way to know if you have 'a hero or a zero'. @stacytuschl #BusinessJesusSweetTea @heatherheuman
Click To Tweet
Know where your people are at - they are evolving as you're evolving. @stacytuschl #BusinessJesusSweetTea
Click To Tweet
If you are on Twitter, let Stacy know that you enjoyed her interview!
Connect with Stacy:
Facebook: https://www.facebook.com/stacytuschl
Instagram: https://www.instagram.com/stacytuschl/
Twitter: https://twitter.com/StacyTuschl
Website: https://shesbuildingherempire.com/home
Other Ways to enjoy this podcast

Need more results with Facebook?
DOWNLOAD NOW our Smart Social Media CHECKLIST for Facebook.
We're here to help you step by step get clarity and results on Facebook for your business.