Podcast Episode #20: 10 Ways to Grow Your Business using Facebook Groups
10-03-2017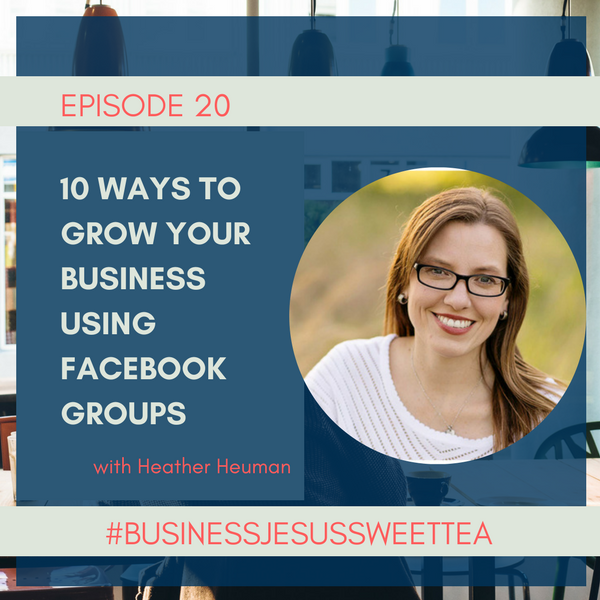 You'll want to take a listen to this episode to hear all the sweet details I share about using Facebook groups to grow your business.
Here's a few:
Be Active
Ask Questions
Praise Other People
Don't Spam
To hear the rest, be sure and listen up!
Oh, and on this episode there is an opportunity for you to get a $200 savings on 12 months of coaching with Heather!
Don't miss that! Take a listen!
A quick glimpse from my interview:
'Be helpful and giving in Facebook groups.' #BusinessJesusSweetTea @heatherheuman
Click To Tweet
'Show up but don't be 'sales-y' in Facebook groups.' @heatherheuman #BusinessJesusSweetTea
Click To Tweet
If you are on Twitter, let me know that you enjoyed the interview!
Connect with me:
Website: www.sweetteasocialmarketing.com
Twitter: http://twitter.com/heatherheuman
Facebook: http://facebook,com/sweetteasocialmarketing
Instagram: http://instagram.com/heatherheuman
Other Ways to enjoy this podcast

Need more results with Facebook?
DOWNLOAD NOW our Smart Social Media CHECKLIST for Facebook.
We're here to help you step by step get clarity and results on Facebook for your business.