Podcast Episode #19: Creating and Believing in your Movement with Dana Malstaff
9-26-2017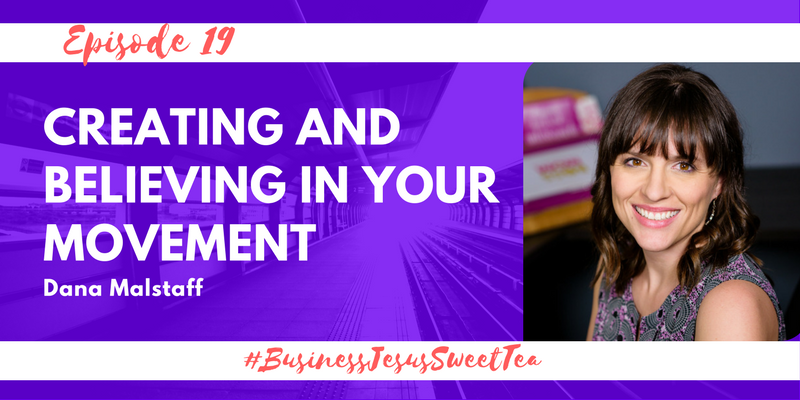 In business we often hear the saying, 'there are riches in the niches'. Dana Malstaff of Boss Mom can surely attest to that. Dana went through several brands before becoming 'successful' with Boss Mom. Her encouragement is to know your why, don't be attached to your products and services and actually 'own' your business.
In this episode, Dana shares great tips on scaling your business, finding your niche and believing in your movement or business.
Dana is a mother, author, business & content strategist, coach, podcaster, and blind spot reducer. Dana is the author of Boss Mom: The Ultimate Guide to Raising a Business & Nurturing Your Family Like a Pro, and the founder of the Boss Mom Movement. She serves Boss Moms who yearn for more time and less guilt when it comes to building their business and raising their family, by providing the tools they need to get more out of their content and business, without sacrificing their family goals.
When she is not creating new courses or building new strategy tools for creative entrepreneurs, she can be found, chasing her two kids on the beach, or thinking of the next fun new family adventure.
A quick glimpse from my interview with Dana Malstaff:
'We don't have to connect on everything to have common ground.' @danamalstaff @heatherheuman #BusinessJesusSweetTea
Click To Tweet
'Your products & services are not strong enough to ride on during hard times. You must know you why.' @danamalstaff
Click To Tweet
If you are on Twitter, let Dana know that you enjoyed her interview!
Freebie from Dana:
Free Trello Training: www.boss-mom.com/trello or book chapter and Trello boss-mom.com/goodies
Connect with Dana:
Facebook group: www.boss-mom.com/facebook
Periscope: https://www.periscope.tv/DanaMalstaff
Instagram: https://www.instagram.com/DanaMalstaff
Twitter: https://www.twitter.com/DanaMalstaff
Website: www.boss-mom.com
Other Ways to enjoy this podcast

Need more results with Facebook?
DOWNLOAD NOW our Smart Social Media CHECKLIST for Facebook.
We're here to help you step by step get clarity and results on Facebook for your business.